Walk In Cold Room
Walk In Cold Room
SMARTCOLD

DALIAN, CHINA

45 DAYS

1 SET PER WEEK
A walk-in cold room is an insulated, refrigerated room to maintain a temperature of between 0°C to 8°C.
It is accessible by at least one door which is large enough for at least one person to walk through.
Walk-in cold rooms are mostly used is in the science, hospitality, and food industries to preserve and avoid cross contamination of products been stored.
Cold room temperature ranges:
0°C
Cold rooms designed to rapidly cool hot food down to 0°C, called blast chillers (or blast coolers). They could also be used to store consumables that will be used within a few days.
2°C to 4°C
Cold rooms needed for when large stock of fast perishing items need to be kept just above freezing.
For the storage of consumables and fresh produce (such as meat, fish, cheese, yogurt and or cooked meals) that would be used within a few days to a few weeks.
6°C to 8°C
Cold rooms for the storage of vegetables.
How does the refrigeration system of a walk-in cold room work?
→ The refrigeration system of a walk-in cold room consists out of a compressor, condenser and evaporator.
→ The compressor compresses a refrigerant at a high pressure and this refrigerant then condenses in the condenser, expelling excess heat.
→ The high-pressure liquid refrigerant is passed through an expansion device to the evaporator where the low-pressure liquid evaporates, absorbing heat.
→ This energy absorption cools down the evaporator coils and the air moving over it.
→ Fans circulate the air moving over the cold evaporator coils, thereby cooling the cold room and the products it contains.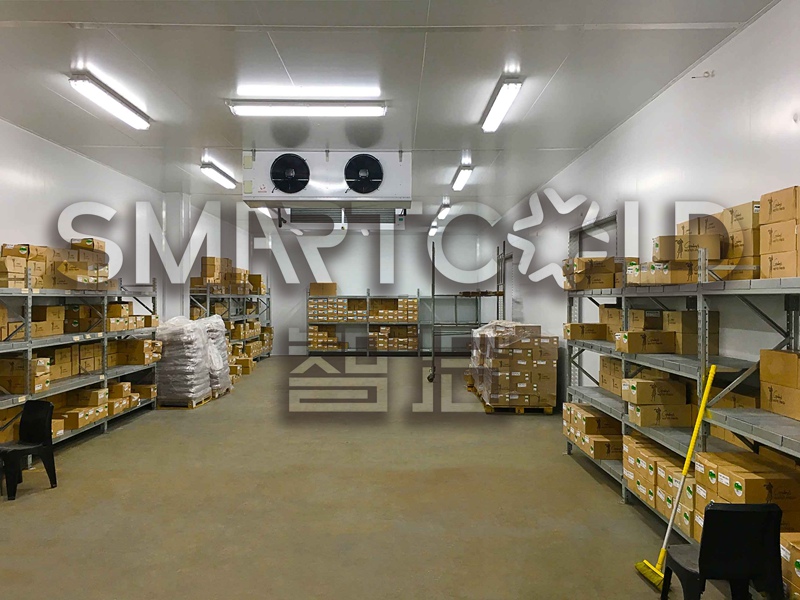 Step 1, please tell us what model and quantity you need; Step 2, then we will make a Pl for you to confirm the order details; step 3, when we confirmed everything, can arrange the payment; step 4, finally we deliver the goods within the stipulated time.
...more