Walk In Freezer Rooms
Walk In Freezer Rooms
SMARTCOLD

DALIAN, CHINA

45 DAYS

1 SET PER MONTH
A walk-in freezer is an insulated refrigeration room that maintains a temperature of -20°C to -25°C.
There is at least one door large enough for at least one person to walk through.
For years, walk-in freezers have been the primary way to store food.
Walk-in freezers are primarily used for commercial storage and preservation of food and/or medical supplies for months (or even years) at a time for use by companies in the hospitality, scientific and food industries.
Freezer type and temperature range:
Keep the refrigerator in the room
These freezers are designed to hold already frozen products at temperatures between -20°C and -25°C (depending on customer specifications).
Quick freezer room
These freezers are designed to freeze and preserve products at temperatures ranging from -20°C to -25°C (depending on customer specifications).
How does the cooling system in the walk-in freezer work?
→ The cooling system of the walk-in freezer is composed of compressor, condenser and evaporator.
The compressor compresses the refrigerant at high pressure, and the refrigerant condenses in the condenser, expelling excess heat.
→ The high-pressure liquid refrigerant enters the evaporator through the expansion device, and the low-pressure liquid evaporates and absorbs heat.
This absorption of energy cools the evaporator coil and the air flowing through it.
The fan cools the freezer and its contents by circulating air through the cold evaporator coils.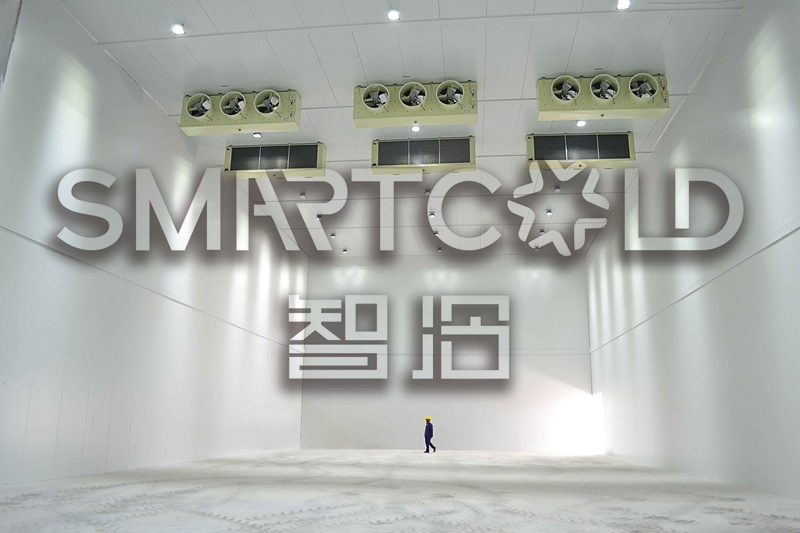 Step 1, please tell us what model and quantity you need; Step 2, then we will make a Pl for you to confirm the order details; step 3, when we confirmed everything, can arrange the payment; step 4, finally we deliver the goods within the stipulated time.
...more